Alongside the seminar program The Triple Glazing Question will offer visitors the opportunity to speak directly with the following exhibitors regarding their triple glazing solutions.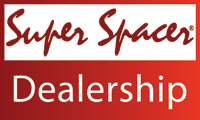 Super Spacer Dealership
Edgetech (UK) Ltd
Stonebridge House
Rowley Drive
Stonebridge Trading Estate
Coventry, CV3 4FG
Why we're attending:
A changing industry needs a new approach, a new way to differentiate you from your competitors. The Super Spacer Dealership offers practical support for growing your sales and we are pleased to launch some exciting new products as our market moves towards a new phase.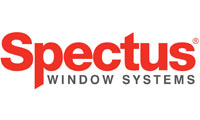 Spectus Windows Systems
Stafford Park 6,
Telford,
Shropshire,
TF3 3AT

Why we're attending:
As one of the most advanced PVC-U systems on the UK market, it's no surprise that Spectus has been at the forefront of development of triple glazing solutions, for its Elite 63 and Elite 70 systems.
Elite 70 offers a choice of either 40 or 44mm triple glazing solutions to provide optimum levels of energy efficiency, whilst the slimmer Elite 63 system can also accommodate 36 and 40mm triple glazing.
Believed to be another first in the industry, Spectus is at an advanced development stage for a 36mm triple glazing option that incorporates Astragal Georgian Bar, in recognition of the demand for an aesthetically correct, triple glazed recreation of many existing traditional British windows.
#thinktripleglazing. #thinkred. #thinkspectus
Glazpart Limited
Wildmere Industrial Estate
Banbury, OX16 3JU
Why we're attending:
Glazpart are looking forward to gaining an insight, understanding and feedback from key market players in the market as to how this innovation is to be brought into the UK fenestration market. We can then define how we can best support its development as we have for over three decades.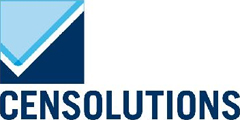 CENSolutions Limited
Unit 3 Penkridge Industrial Estate
Boscomoor Lane
Penkridge
Staffs, ST19 5NZ
Why we're attending:
As the UK's leading consultancy, testing and certification provider for the fenestration industry, we are attending this event to support the wider industry. Our knowledge and experience in the glass sector with testing and certification to EN1279 make us ideally placed to be able to answer any technical questions the attendees have.
Build Check Ltd
Montrose House
Lancaster Road
Cressex Business Park
High Wycombe
Bucks, HP12 3PY
Why we're attending:
At Build Check, we're seeing more and more businesses carrying out calculations for triple glazing on The Oracle.
The implications of triple glazing on product testing means it is more important than ever for businesses to ensure they are CE mark compliant.
We're attending the Triple Glazing Question to advise customers from system companies to installers and we'll be on hand to demonstrate the calculator.

Ritec International Ltd
Innova House
Innova Science Park
4 Kinetic Crescent
Enfield, EN3 7XH
Why we're attending:
Ritec International, the glass industry's solution providers, are proud to attend the Triple Glazing Question to demonstrate how protecting window glass from the elements with ClearShield promotes easier cleaning for external glazing as well as aiding visibility due to condensation on triple glazed units.

The VEKA UK Group
Farrington Road
Rossendale Road Industrial Estate
Burnley
Lancashire, BB11 5DA
Tel: +44(0)12 8271 6611
Fax: +44(0)20 12 8272 5257
Web: www.vekauk.com
Why we're attending:
As an industry-leading PVC-U systems supplier, The VEKA UK Group has always been proud to stand at the forefront of the industry with all eco-innovations; VEKA was the first company in the industry to unveil an 'A' rated window and the first to establish a closed-loop recycling system. Triple Glazing is undoubtedly a 'hot topic' at the moment and we're happy to join the discussion with an honest and reliable account of the positive and negative impact it might have for the industry.

Vision Publications
The Barn
Old Farm Lane
Hoggrills End
Warwickshire, B46 2DL
Why we're attending:
The TGQ brings into focus an important and possibly overlooked issue facing the industry. As founding members with a leading circulation of over 14,000 including 815 sealed unit manufacturers plus associated trades, we wish to help our readers find answers to the questions raised, enabling them to make informed decisions on triple glazing.